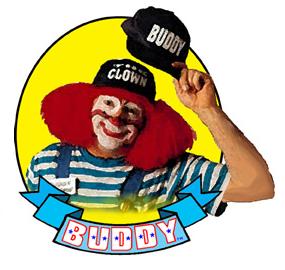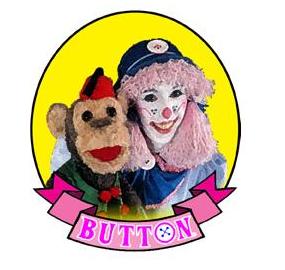 "Alberta's best." - CBC
Featuring Variety or Western shows by either...
or

Button the Clownette
& Monkey

Button the Broncette
& Monkey Montana
VENTRILOQUISM, JUGGLING, TRICK ROPING AND MORE
Click here to go to Button's main page
or
COMEDY, TRICK ROPING, VENTRILOQUISM AND MORE
Calgary's Most Preferred and Referred Clowns
"I've seen five other clowns and they don't even come close to being as good as
Buddy or Button, and those other clowns all charge more." - Alex's mom
Clowns extraordinaire

Full-time clowns since 1985.


Let their experience work for you

Trained in the

U.S.A.

Perform

individually

For

all ages

Stage shows and/or
roving performances

Performed

8 years

in a row

at the
Calgary Stampede
Beyond

the ordinary

More

funny

for your money
Their skills, talent, good humour, experience, and enduring charm
are guaranteed to make your event a success.



Calgary Herald Neighbours February 2004


FFWD Magazine June 2005




Our World August 2005


CityTV Video - Feb 14 2006
Time 3:50
"Buddy and Button provided top-quality entertainment in a
highly professional manner. They are a pleasure to work with. We
highly recommend them."
- The Calgary International Children's Festival
Clown Mobile, 1952 Chev 1/2 Ton Panel Truck
(with original 235 motor)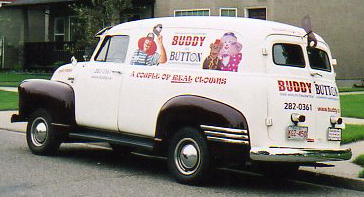 Paint by Shaw GMC - Signs by Auto Graphics
Please hire one of them so they can afford a
new
truck!
It doesn't cost any more to hire the best.
The Bottom Line: Buddy and Button are not your ordinary clowns. Clowning is their career choice, it's not a hobby or part-time job. They trained and taught at clown and variety arts schools in the U.S.A. They have been performing full time since 1985. That is why they are so good at it, why most of their work is repeat or referral and why customer satisfaction is important to them. As email is not a secure method of communication,
please CALL them at (403) 282-0361 to assure availability.