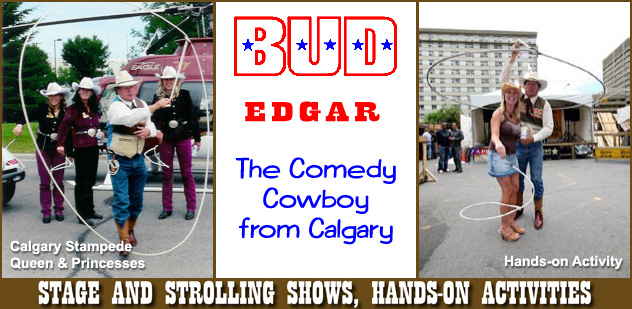 "A show the entire family will enjoy."
- Calgary United Way
From regular appearances at the Calgary Stampede to
The Canadian Finals Rodeo as well as at Guest Ranches, Conventions,
Corporate Events, Cowboy Festivals, Stampede Parties and other Venues.
"Bud is a very funny man and that is truly a gift."
- Gena LaCoste, Western Artist
THIS BUD'S FOR... EVERYONE
Stage/Strolling shows consists of
(these items as appropriate to circumstances):
Trick Roping

"Bud's trick roping was the highlight of our convention."
- A.C.I., Laval, Quebec
Funny Fiddle

Juggling

"The Chicken Bow with the

Plunger Fiddle was great!"

- Kellar Williams

The spur of the moment
Harmonica
"A REAL crowd pleaser."
- Five Star Events
Horsey Unicycle
"We enjoyed his skills and entertainment."
- S.N.C., Calgary, AB
Hands-on Activities

Calgary Stampede
Queen & Princesses
Caia Morstad - Princess
Amanda Kochan - Queen
Amanda Byrne - Princess

Bud has special 'easy-to-spin' ropes for people to try.
"Bud's trick and fancy roping, both impressed and inspired me."
- M. Peters, Rocky Mountain Rope
The brand new 'Mr. Funny Pants' himself
(Sponge Bud Short Pants)!

By Request Only


Tim Hus with a Tin Horn

Bud is also available for strolling shows.
"Bud ..Yehaa..You're Fantastic, you made everyone smile...see ya next year..."
- Cindy Weitzel at the Kamloops Cowboy Festival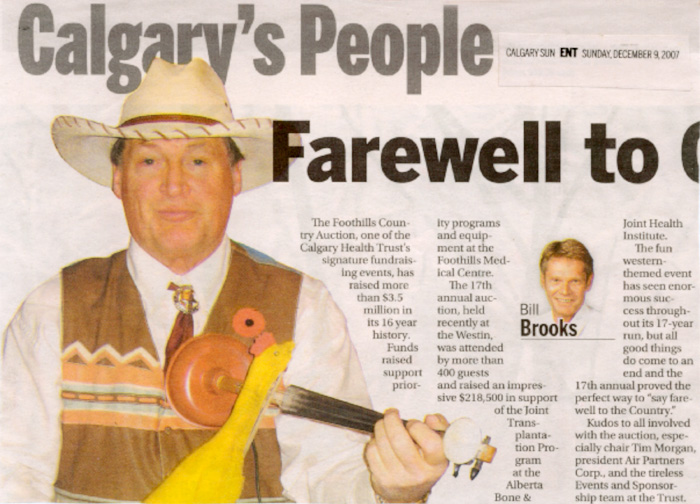 "Bud is a Keeper, I absolutely love his part of the program,
he raised the energy and ha ha level and we all need that."
Doris Daley, Academy of Western Artists' Female Cowboy Poet of the Year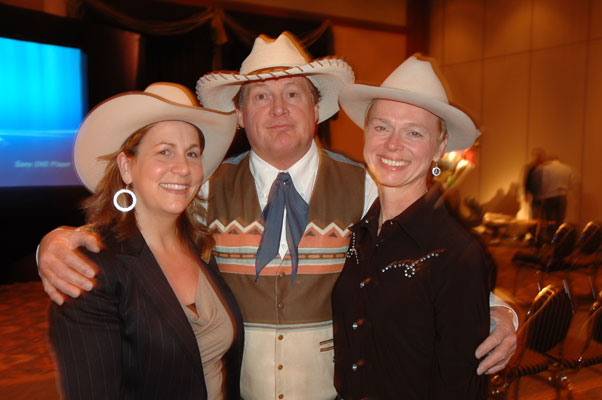 Victoria Austin, Calgary Stampede, Bud, Doris Daley, Cowgirl Poet.
Click here to go to Doris Daley's Website
Picture by www.picturethisdigital.com



Time 0:59
"He's GOOD!" Tourism Calgary


| | | |
| --- | --- | --- |
| | Trick Roping was made popular in Vaudeville by Will Rogers. A fellow Vaudevillian and trick roper. Guy Weadick helped start the Calgary Stampede. Bud performed at the stampede for eight years in a row. He is shown trick roping in their promotional video. | |

"Everyone enjoyed Bud's Shows"
- The Calgary Stampede
He's the best
in the west
in this vest
"Bud offers a very unique performance"
- Heritage Park


Comedy Cowgirl Sheila Edgar - Trick Roping, Ventriloquism & Hands-on Activities
| | | | |
| --- | --- | --- | --- |
| | | Other Shows Photos | |
Click on above logos to see photos from those events
Photos by: Harry Wood, Lyle Serres, A.C.I., Everett Andrews,
Emerald Sports and Gifts, Peter Duggan, Esquire, Pat Longhurst, Sheila Edgar, and Kamloops Cowboy Festival.

Video by: Peter Duggan, Esquire, Edited by Alex Holland

Special thanks to the Stampede queen and princesses.
It doesn't cost any more to hire the best.
The Bottom Line: Bud is a professional entertainer. This is not a hobby or part time job. He works very hard at being the best he can. That is why he is so good at it, why most of his work is repeat or referral, and why customer satisfaction is so important to him. Please contact him for a free no obligation quote.